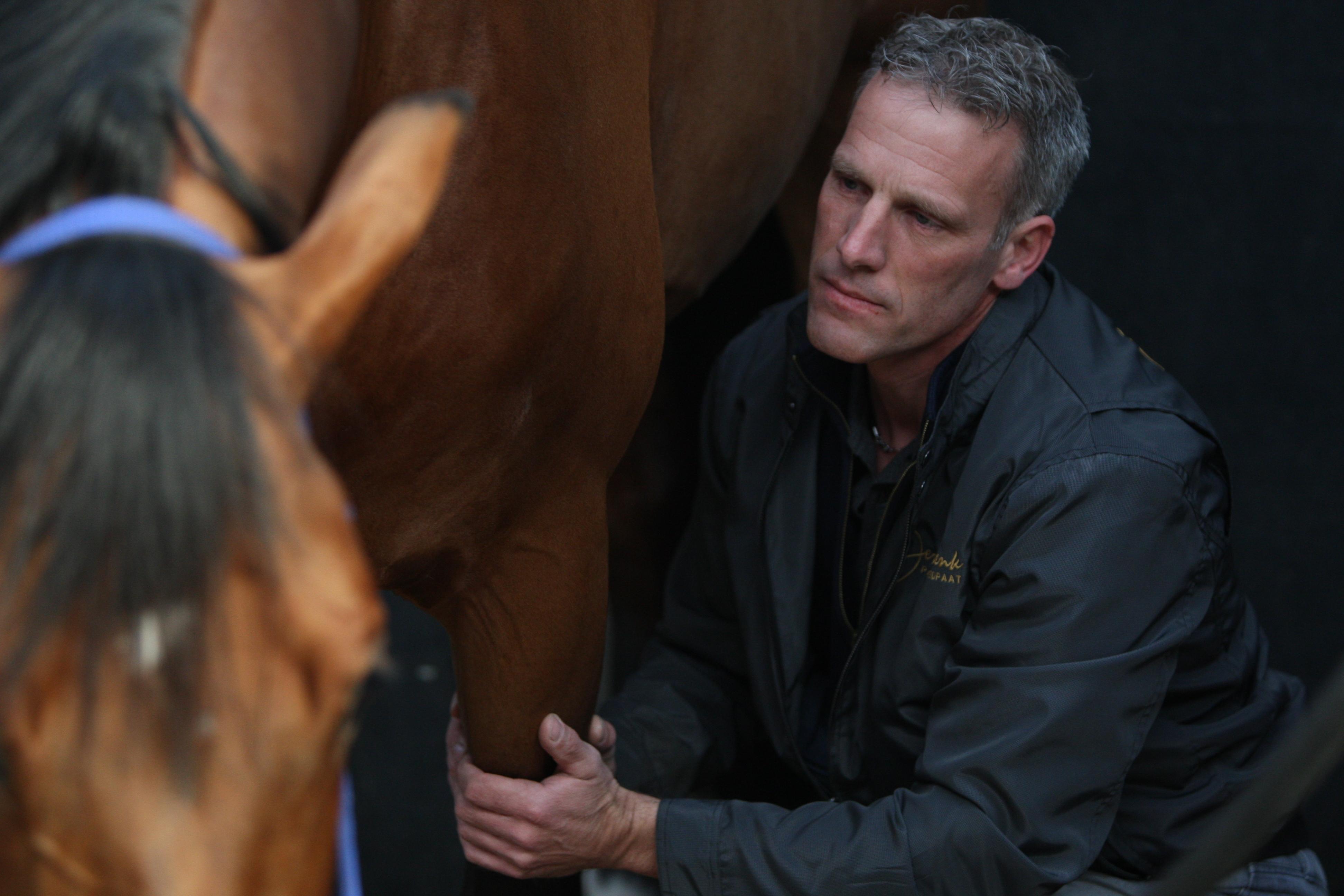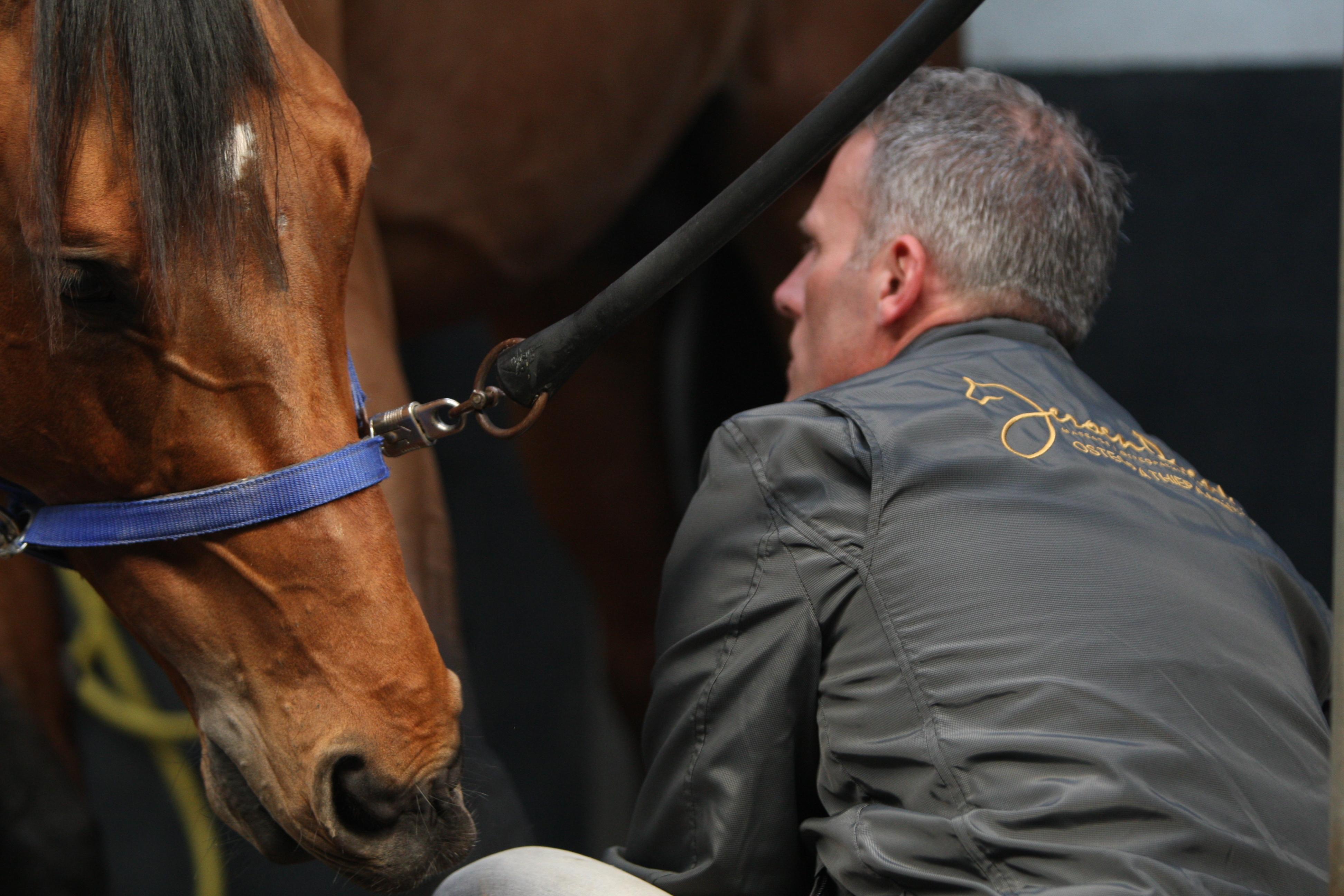 When is treatment needed?
Indications
There is always a reason for it, if a horse does not want to cooperate. This reason can be either a mental, a physical or an emotional one.
•Difficulty bending and going on the bit
•Tilting the head
•Trip a lot
•Difficulty with the transition to canter and/or change leg while cantering
•Problems at the farrier
•Problems with saddling / tighten the girth
•Respiratory problems
•Excessive sweating / still sweating in the stable
•Difficulty urinating
•Sensitive spots during brushing
•Problems with the vertical balance
•High muscle tone
•Stress
•Immune disorders
•Hypersensitive ears
•Behavioural problems due to mental problems
•Behavioural problems due to pain in the musculoskeletal
•Tongue / jaw problems
•Carrying tail to one side
•Abnormal conformation of the front legs can sometimes explain a problem in the C7-T1 spinal segment, sometimes referred to as the cervicothoracic junction. This is where the neck (cervical spine) connects with the upper back (thoracic spine).
•Abnormal conformation of the hind legs can sometimes explain a problem in the SI joint / pelvis.
- the horse must be clean and dry
- the horse cannot be ridden at least two hours before the treatment
Usually you cannot expect immediate results, as the treatment is no symptom control. We're searching for the cause. Compensations are carefully treated, so the animal has to get used to its new inner balance in its body.
"I always compare the body with an onion. A problem (the core) is often compensated in the body, with a new layer being formed over and over again. As, in many cases, several layers (compensations) have arisen. Usually, in order to get to the real cause, there are multiple treatments needed to 'peel off' these layers. Nevertheless, some clear results will be visible after the first therapy-sessions."
As my therapy has intensive effect on the horse, it's wise to allow the horse a minimum of 5 to 7 days of rest after the treatment. Please tell me if this isn't possible, so I can adjust the therapy (in consultation of course).
Since I treat several impaired body parts and thereby remove multiple compensations, the horse can have difficulty refinding the inner balance. The horse will get back to this balance by allowing it a few days rest after the treatment.
It is wise to allow the horse to move as much as possible. So it's recommended to turn it out a lot. Give the horse the opportunity to chew a lot of roughage, as the jaw joints could be among the major joints of the horse. They have a huge effect on the entire musculoskeletal system and nervous system of the horse.
Each animal responds differently to a treatment. Some horses feel a lot better immediately after a treatment. Other horses struggle to find their balance and can feel stiff the first few days.